In the this painting and THE LACEMAKER, the same attempt: to show, beyond the faces, the beauty of the articles (the bread, the basket, the milk jug's stoneware, the threads, the silk, the shuttle and the lacemaker's cushions).
THE MAIDSERVANT POURING MILK is an explosion of color.
Each color calls for the other, magnifying the associations. The inside of the maidservant's rolled-up sleeve is grey. It becomes blue because of the presence of the blue apron... Vermeer creates a luminous harmony, warm and fragrant, using the interplay of reflections - from the corsage to the wickerwork, from the milk to the headdress, from the skirt to the jug and from the apron to the linen. Time elapses at the rhythm of the milk flowing into the bowl. This work underwent serious restoration. We cannot even imagine its intensity in Vermeer's time.
---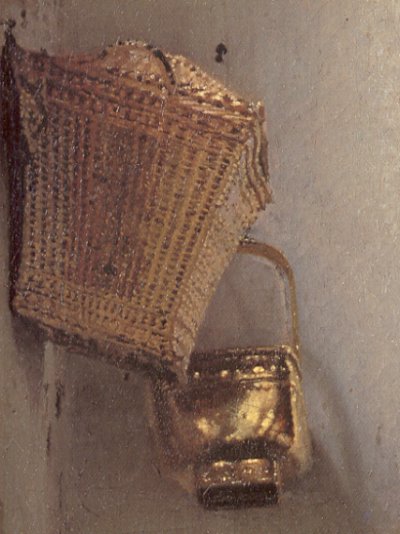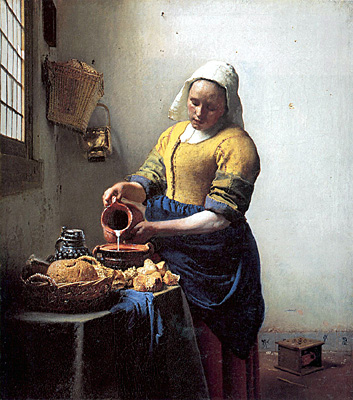 THE MILKMAID - c. 1658-1661
45.45 x 40.6 cm. - The Rijksmuseum, Amsterdam