An extremely simple space. Horizontals and verticals are used as a background for the supple lines of the young model reading her letter. Vermeer's fundamental problem is revealed here: the positioning in space, in time and the color of his model or models, in an always uncompromising, given perspective.
What painter other than Vermeer would take the trouble to reflect the young woman's face in the glass pane and to show it with the mosaic effect due to the multiple panes?
In this dialogue with oneself, something recalls the poetry of the masterpieces which we shall discover.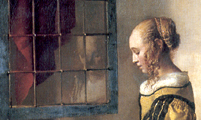 ---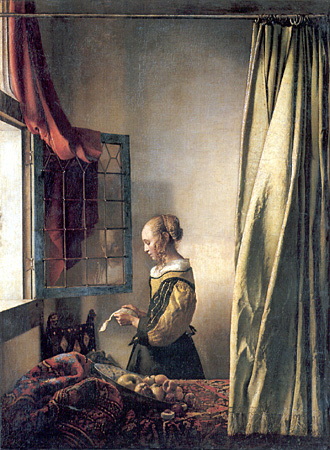 Lady reading at the Window - c. 1657-1659
83 x 64.5 cm. - Staatliche Kunstsammlungen, Gemäldegalerie, Dresden